The very best selection of quality florist gift cards available



The Flower Card Company is a UK dedicated supplier of beautiful flower cards, funeral cards and other sundries including envelopes, cellophane sleeves and card stands. Every card is printed from original artwork, painted by in house artist Caroline Crawford. These flower cards are unique and original. We have over 300 designs to choose from including our funeral flower cards range. Each design is created from original paintings.
---
Over 300 Designs to Choose from including our Funeral Range
We provide an excellent service in the supply of flower cards online, which is why we constantly add new items to our range. Discover here the latest cards we stock, including Folding Flower Cards.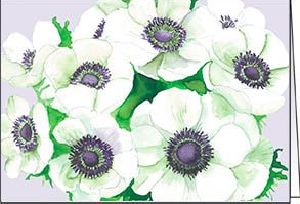 Actual Folded Size: (91 x 64mm)
Each Pack Contains 50 cards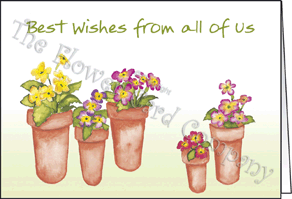 Actual Folded size:

(91 x 64mm)



Each pack contains

50

cards.

Text

Best Wishes from all of Us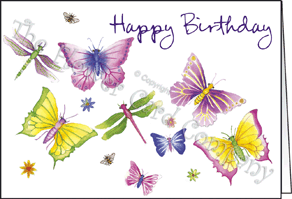 Actual Folded size:

(91 x 64mm)



Each pack contains

50

cards.

Text

Happy Birthday






The Largest Range of Unique Flower Cards Online
Here in our UK store, you will find an extensive range of flower cards including greeting cards & memorial cards. You can choose between small and large cards, simple or sophisticated designs. Flowers and butterflies, pots and plants, birds... there are lots to choose from for all occasions. If you want to write a personal message, then look no further: we also stock many flower cards with no text. All our flower cards are available in packs, so have a look and find the best prices online! We pride ourselves on delivering excellent customer satisfaction and our friendly staff are here to help.

Credit card, cheque, direct debit ...

Royal Mail, Pickup point ...